Brennan, Paulus offer experienced advice to CPL trialists
---
TORONTO – York 9 FC head coach Jimmy Brennan remembers his "one shot."
Having donned the shirts of outfits like Bristol City, Nottingham Forest, Norwich City, and Southampton, the former Canadian international had to work hard in order to impress more than a few managers while on trial in England.
As young Canadian talents gear up in the hopes of doing the same through the Canadian Premier League's #GotGame Open Trials, Brennan offered a bit of advice and perspective from his own days as a trialist.
"(Trying out) was difficult," Brennan told CanPL.ca, when asked about his own experiences as a trialist. "It was a lot of hard work because I knew that once I went over for a trial in Europe, I had one shot at it and I had to catch the coach's eye.
"Fortunately for me, I did so at the time and I ended up getting a contract. We'll be looking for the same thing from these young Canadian kids here … and hopefully a few of these kids come out of these ID camps and sign pro contracts."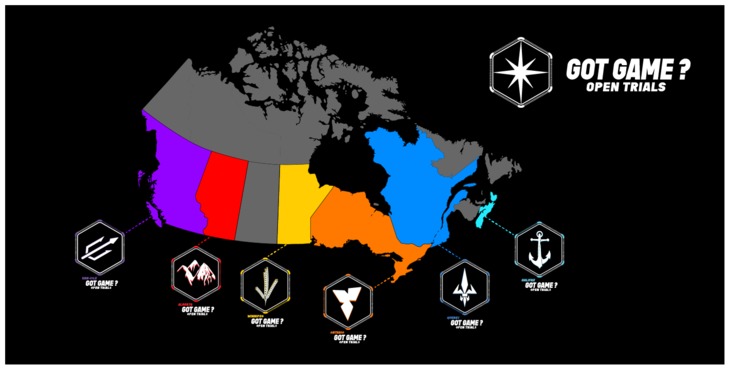 There has already been a strong response in sign-ups from across Canada, and the league anticipates filling all available trialist opportunities. Additionally, prospective trialists from Mexico, the United States and South America have inquired about registering alongside Canadians.
Each trialist presents a unique element for Brennan and his sideline peers to consider, but the former Toronto FC captain is looking for a spark of something special first and foremost.
"It's going to be hard for them, but the thing is, they have to catch the eye," Brennan said of the trials. "They have to do something where the coach will go, 'Wow, this kid's got something and I think I can work with him, and with a little bit of time, get the best out of them.' It's going to be a lot of work for them, and a lot of work for us as well, because we have to make sure we get the right players that will suit our club and our philosophy."
How do you find the right kind of player? For Brennan, skill is important, but there's more to being a successful professional athlete than talent alone.
"The big thing that we look for is their character," Brennan said. "What's their personality like? Do they have that drive, a good work ethic? Are they willing to test themselves and push their limits, without being afraid of making mistakes? We really want them to come out and be comfortable and show how good they are at playing this game that they love."
FC Edmonton head coach Jeff Paulus agreed with his fellow touchline tactician, advising young trialists not to stray away from who they are, because there is no one standard that players ought to adhere to.
"We want to see the player for who they are," Paulus told CanPL.ca. "There are no expectations. They have to come and show what their skill is and hopefully what they offer is what each of us is looking for, because every manager that'll be here at this event is looking for something different, and we're all going to see something different in players. So my biggest thing for them to just be relaxed, and whatever you do well, do that well."